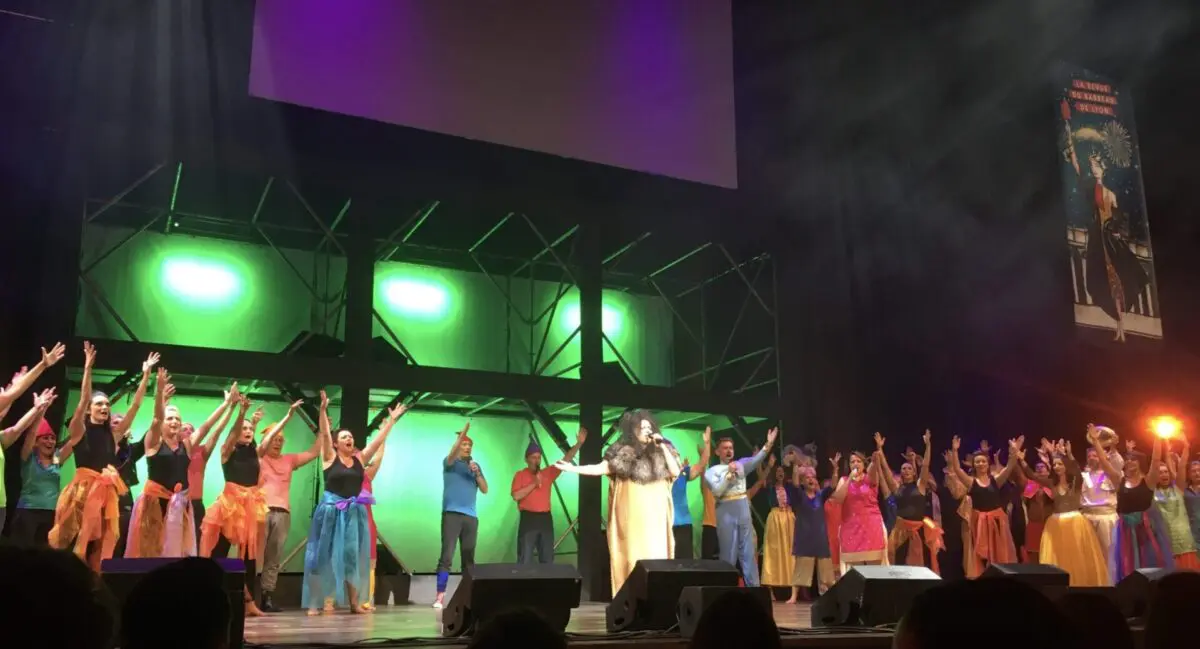 Lyon Bar Review 2022 © Valentine Daléas
From July 6 to 8, the traditional review of the Lyon bar is back in service. A look back at a colorful show attended by Lyon Capitale.
After three years of absence, lawyers from the Lyon Bar are back on stage from July 6 to 8. On the theme "Freedom slips away", more than 50 lawyers perform in room 3000 (Cité des Congrès), accompanied by professional musicians.
This tradition of the review of the bar of Lyon is more than 70 years old. However, it still sticks to the news. The voice-over thus announces at the opening of the show: "Due to the health context, the show will take place entirely in video…".
This is obviously not the case. For a little over two hours, humorous covers of songs and sketches follow one another. Whether on the song It comes and goes of Vitaa and Slimane ("You know that we all have trouble in the profession, it's true that we had to demonstrate"), My man by Patricia Kaas ("My own judge") or I love her to death by Francis Cabrel ("Prud'hommes and dying"), the lawyers are having a field day.
The lawyers' spades are addressed sometimes to the Minister of Justice Eric Dupont-Moretti ("I leave the acquitator's robe and take that of the exterminator"), sometimes to Justice itself ("The deliberation will therefore be rendered on September 24, 2024"). For those who would like to discover the whole show, two performances are still planned.