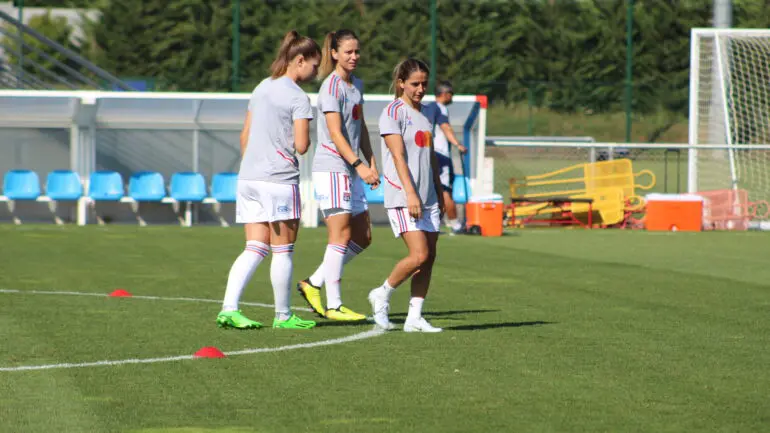 Damaris Egurrola and Danielle van de Donk (credit: David Hernandez)
Very early this Saturday morning, the Fenottes headed for the United States for a week. First stop Seattle, before the tournament in Portland.
You had to get up early this Saturday for Les Fenottes. Very early this morning, the players of Sonia Bompastor had an appointment, before taking the plane to the United States. With a group of 24 players, OL first went to Seattle to visit OL Reign.
---
A first match on August 17
---
Sunday, at half-time of the match between the American frank of Olympique Lyonnais and Gotham (9 p.m. French time), festivities will be organized in honor of the teammates ofAmanda Henry. After that, the French and European champions will go to Portland to compete in the Women's International Champions Cup. This very tough tournament with Chelsea, the Thorns and Monterrey will serve as preparation before the Champions Trophy on August 28. The Rhodaniennes will first challenge the English on August 17 (2h30).
For some, this trip will be an opportunity to get back in shape because the French internationals and the German Sara Dabritz have just returned after the Euro.